Dr Alexandra Mizara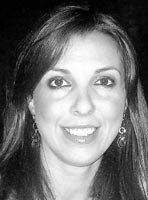 Dr Alexandra Mizara is a Chartered Counselling Psychologist and works in both the private sector and NHS. She works at Imperial College and is also the Clinical Lead of the Psychodermatology Service, Royal Free Hospital, NHS, [a specialist counselling service set up for patients with skin disease]. In addition  Dr.Mizara  lectures in the area of psychodermatology and gives expert advice for committees in skin conditions.
She is currently involved in a research programme assessing psychological aspects and well-being in psoriasis and psoriatic arthritis.
Dr. Mizara employs CBT and Schema-focused therapy for:
Psychodermatology and disfigurement.
Depression
Anxiety
Panic disorders
Habit disorders
Self-esteem
Interpersonal conflicts and relationship problems
She also offers therapy in Greek and provides supervision and training.
Dr Mizara can be contacted directly by email or mobile:
Mobile: 07876 205542
Email: alexandramizara@hotmail.com