Phobia Treatment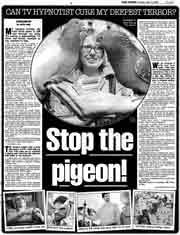 Felix Economakis is one of the leading phobia-treatment specialists in the country. He has appreared on BBC3's 'The Panic Room' (working with extreme phobias), and BBC3's 'Freaky Eaters', all with a 100% success rate; typically in just 1-4 sessions.
Felix has also seen more people with food phobias than anyone else in the UK. Talking about his specialist treatment approaches Felix says:
"Talking therapies are ineffective with phobias. My clients will tell me of their past experiences with other therapies and say, 'I know my behaviour is irrational, but I can't help the way I feel'."
Do you have an irrational Phobia?
Do you feel a sense of panic or uncontrollable dread with certain things, events or situations, regardless of how much you try and ressure yourself that you will be OK?
In social situations or anywhere you need to 'perform', do you feel a sense of impending doom looming over you as if you were going to face a firing squad?
If so then you are suffering from a phobia. Your system has associated certain things, events or situations as if it were a matter of 'life and death 'and gone into 'survival mode'. It will try and avoid those situations at all costs, fretting and dreading the outcome incessantly, giving you no peace of mind.
Phobia Treatment
Felix has combined the best of psychological treatments, NLP and clinical hypnosis to provide fast, effective and lasting results with all kinds of phobias including:
Animal phobias
Public speaking phobia
Social anxiety
Agoraphobia (External video link)
Performance phobia (including sexual performance difficulties)
Selective eating disorder (SED / ARFID) or so called 'fussy-eating'
Fear of Flying – see Victoria below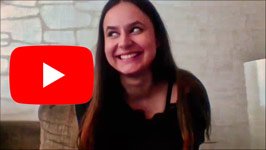 Agoraphobia / Fear of Elevators / Bridges
One Treatment Skype Session with German Client
(External video link)
Ewa - One Session Treatment Emetophobia & ARFID (and second session fear of flying)

Victoria - One session treatment for Flying Phobia
See the 'testimonials' for how Felix helped clients with all sorts of phobias, usually in just one session.
Contact us to treat your phobia or fear Now.