Felix Economakis
BA (hons), Dipl.Psych., MSc., PG.Dipl.Psychol., Dipl.Hyp., PG.Dipl.Hyp., 
BSCH, BPS, HPC, CPyschol
Felix has worked in the in the NHS for over 8 years, and has now been working full-time in private practice since 2007. He has a passion for studying many therapeutic approaches and then in combining the therapies studied to produce rapid and powerful interventions for a range of conditions. Felix works with a variety of conditions and is also the most prolific practitioner for ARFID in the world today.

Felix is a Chartered Counselling Psychologist and clinical hypnotist. He also holds a master practitioner in NLP. He has successfully treated hundreds of clients who have not benefited from previous therapies. He has been challenged by journalists to cure their phobias (see testimonials) and has featured on numerous TV, radio and magazine articles (including BBC Breakfast, Newsnight, GMTV, Sky News, The Alan Tichmarsh Show and The Wright Stuff) on a variety of topics, as well as being a therapist on:
BBC3s Panic Room (extreme phobias)
Freaky Eaters (Series 3)  - 6 clients with ARFID
Blue Peter (got presenter with fear of water to swim)
BBC1s 'My Hoarder Mum and Me & Britain's Biggest Hoarders' (helped presenter Jasmin Harmin's mother)
German TV channel Prosieben (one session treatment for ARFID)
FUJI channel Japan (two live therapy one-session treatments sessions with ARFID)
Channel 4's 'Food Unwrapped' (another live single joint therapy session with two people with ARFID)
UKTV-W series 'Extreme Food Phobics' (currently airing - working with 12 extreme clients with ARFID. I also trained the other two therapists on the series)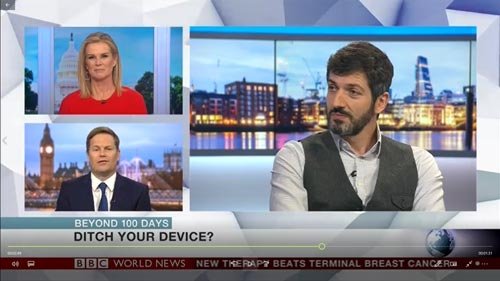 Felix is registered with all the main healthcare insurers, and is a member of the British Psychological Society, the Health Professions Council, the Society of Brief Strategic Therapy and the British Society of Clinical Hypnosis.
Please visit the dedicated YouTube channel to see the latest video testimonials of one-session clinical hypnosis treatments. He is also able to offer clinical hypnosis sessions over Skype.
You can also hear an interview with Felix, on Adam Eason's "Hypnosis Weekly" web site, and also on Howard Cooper's Rapid Change podcast.
What To Expect From A Therapy Session – A Client's Experience
The following are 'video selfies' from clients sharing their experience:
Elliot - One session treatment for ARFID / SED.
Sarah One Session Help with physical pain & symptoms
Ewa - One Session Treatment Emetophobia & ARFID (and second session fear of flying)
Conditions Felix treats include:
Anxiety (worry, panic attacks, social and performance anxiety,OCD)
Depression (reactive depression, general low mood, negative self-talk, feeling helpless and hopeless, low self-worth and self-esteem)
Traumas (all forms of PTSD)
Relationship conflicts
Eating Disorders (comfort eating, bad relationship to food, SED, bulimia)
Changing behaviours (getting motivated, losing weight, stopping smoking, stopping addictions)
Phobias (all types of phobias including social phobia and agoraphobia)
Take the first step now and call Felix on 0207 794 8730 for a chat about how he can help.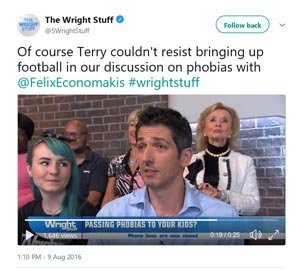 Books by Felix Economakis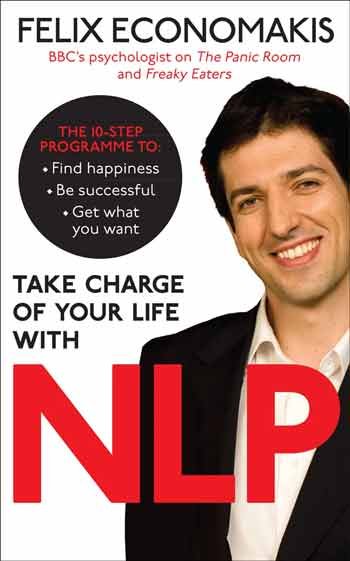 Take Charge of Your Life with NLP
'Your happiness is largely determined by the quality of the relationship between your conscious and subconscious mind.'
If you have a good relationship with your subconscious mind, you will be united towards all the challenges you face no matter how daunting; you will feel whole and complete, your confidence and esteem will soar and you will not need to rely on others for reassurance, confidence and praise. Buy Now …
Harden Up!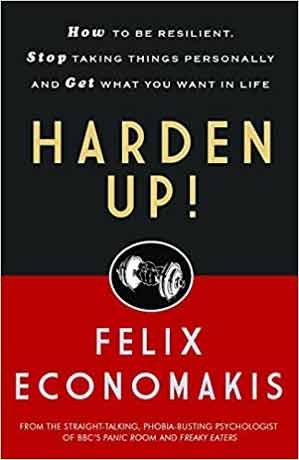 There seems to be a real mismatch between the demands and needs of the real world, and the tools recent generations have been equipped with to face them. To make matters worse, this general decline in resilience is also happening at a time when we need to be more resilient than ever, to deal with the difficult modern challenges facing us today: economic uncertainty; more job competition with less job security; a need for increasing diplomacy as we live shoulder to shoulder among more diverse cultures and customs. We need to harden up and become more resilient and we need to do it now.
I have published thousands of books but I loved yours.

Harden Up was one of the top 10 books I think we have ever published in the last 28 years of our history, the information is good and solid and I enjoyed it
Group Managing Director Of New Holland Publishers
Resilience is the ability to cope with stress and adversity. Think of your life as a process that churns out an endless variety of problems for you to face. Some are large, some are small, but all make demands on your attention, your energy levels, your mood and your overall wellbeing. In fact, your satisfaction in life largely depends on how you interpret or respond to its demands. I have seen both miserable multi- millionaires, and happy people of very modest means.
Resilience is a quality that will reduce the impact of the challenges you face in your life. The more resilient you are, the quicker you will bounce back from adversity, the better you will cope with life's problems, and the more energy you will have at the end of the day. Buy Now …