Hypnotherapy, Psychology and Psychotherapy in London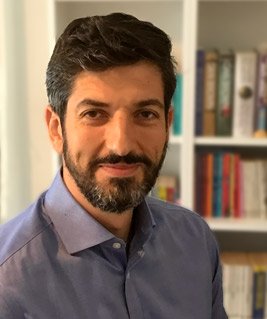 Welcome to The Heath Therapies.
My name is Felix Economakis, I'm a director of The Heath and a chartered psychologist with extensive training in both clinical hypnosis, and NLP.
I specialise in fast and effective treatments that work particularly well for all forms of anxiety (worry, panic attacks, social anxiety, performance anxiety, insomnia and OCD for example).
I also work with all forms of depression, low self-worth, low confidence, anger management, relationship problems, panic attacks, eating disorders (especially ARFID / SED and bulimia), and many other conditions.
The Heath
The Heath, established in 2003, is my private Practice where I also provide consulting rooms for other psychologists, psychotherapists, hypnotherapists and counsellors. Between us we have a huge pool of knowledge and skill sets to get you the assistance you need to overcome whatever obstacle you are facing in your life.
We offer high quality psychological therapy, psychotherapy, hypnotherapy, counselling, NLP, CBT, EMDR and EFT treatments to clients in the Camden, Swiss Cottage, St. John's Wood, Golders Green, Hampstead and the adjoining areas and boroughs within London.
I also offer Skype, for ARFID treatment at home.