Dr Alex Fowke
CPsychol BSc (Hons), PGCert, MSc (Health), DClinPsy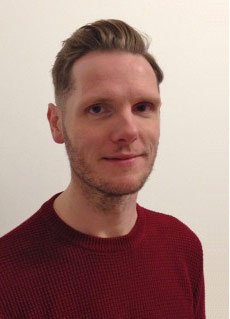 Alex is a Clinical Psychologist and an accredited Cognitive Behavioural Therapist. He has worked in the NHS for over 10 years, and alongside his private practice he currently works as a Senior Clinical Psychologist in a specialist NHS mental health service in North London.
Alex completed his Doctorate in Clinical Psychology at the University of Southampton and has extensive experience of working with adults with a range of complex and severe metal health problems. He is registered with the Health & Care Professions Council (HCPC), accredited as a CBT Psychotherapist, Supervisor and Trainer by the BABCP, and is a Chartered Member of the BPS (CPsychol). He is also a member of the Society for Dialectical Behaviour Therapy (SfDBT).
Alex has specialist skills in CBT approaches, particularly those incorporating the principles of compassion, acceptance and Mindfulness, including Acceptance & Commitment Therapy (ACT), Dialectical Behaviour Therapy (DBT), and Radically-Open DBT (RO DBT). He is also an experienced clinical supervisor and lecturer, regularly contributing to academic programmes including those at the University of Southampton, Royal Holloway University of London, and the University of East London.
Specialist Areas:
Depression
Anxiety Disorders:

Phobias
Social Anxiety
Agoraphobia
Obsessive-Compulsive Disorder (OCD)
Panic Disorder/Panic Attacks
Health Anxiety

Personality Difficulties
Long-standing unhelpful patterns of behaviour
Low self-esteem
Alex can be contacted directly by email: enquiries@alexfowke.co.uk or through his website www.alexfowke.co.uk