Testimonials for ARFID / SED Therapy in London
Nicola McAllister – One session - 2016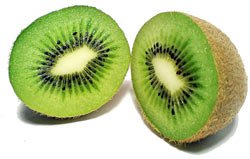 "Hi Felix
So, it's been a week since my session with you and I cannot believe the change! Since last Friday I have tried so many different foods, I haven't liked them all of them but just being able to try them is amazing, I've actually been excited to try new ones! On the Saturday I cooked a lasagne, normally I would do this for the family and do myself a bacon sandwich but I did this for myself as well with garlic bread and I loved it!
I have to keep telling myself that it's ok if I don't like some things as I'm not keen on salad but just being able to try them and make a choice is amazing as I couldn't even put them in my mouth before the session.
I love fruit and I'm trying new foods nearly every day.
Meal times are funny as if I'm trying a new food my family just sit and watch in disbelief as I start to eat, normally my husband and children would ask me to try try something and I just couldn't.
I cannot thank you enough, this really has changed my life!!!"
Kathy Bell (mother of Zachary Bell) 2016
"Wow, what a journey ARFID has been for our family and my son, and continues to be. He has had such an extreme case of phobia around food for almost 13 years. No fruit, veg, dairy or meat since 10 months old. We seriously have tried EVERYTHING to help him. Last year, he started talking about how he didn't want to have ARFID for the rest of his life, and how much it has been affecting his life at home, school and everywhere. We had heard about a man in England who has helped 100's battle this disorder, so we decided to try it. We did a skype session with Felix Economakis last summer. It wasn't ideal as skype kept glitching, and Zachary was sitting in a chair at the kitchen table and not comfortable. I also think he wasn't quite 100% ready to change, especially his inner self. All these factors contributed to no change. Yet over the past year, he more and more wanted change in his life. We did some CBT, as well as work around his OCD, and slowly he added maybe 3 things a month - still no fruit, veg, dairy or meat though. He would try a different type of bread, or cracker, etc.
We made the decision to go to London to see Felix in the summer. I can honestly say this was the best thing that we could have ever done. It cost an absolute bomb (not the session itself), but I don't care. It was worth EVERY penny we spent (and the time the 2 of us spent together). Felix did hypnotherapy on Zachary, really talking to his inner self, getting him to be calm around food. Immediately after the session, Zachary tried foods – real food!! I had to hold my emotions in as I just wanted to scream and shout and cry. I have NEVER seen him take a piece of food and immediately stick it in his mouth. Although he didn't like all the food - the fact that he tried it, is HUGE. I remember times when he would hold food in his fingers and tears would streak down his face as he wanted to eat it but just couldn't. When we left, we went for lunch. I still saw some fear in his eyes and he did have a hard time deciding on food, but later that night he ate his first steak, and loved it! Because we travelled quite the distance, we decided to do another session the following day – just to reinforce it all. Another success. Immediately afterwards he ate more food. That night we had a lovely dinner of spaghetti – again something he would never eat before. With each passing day he tried more and more food. Again he doesn't like everything, but he is willing to try it again and again. Slowly his taste buds are awakening and he is enjoying trying new food. His outlook is so good. He keeps saying that he 'kicked ARFID's ass' (which is something he really wanted to do). I'm not so sure is completely gone, but I'm trying to keep a positive attitude and not show any anxieties I have. I guess there is a part of me that is petrified that he will revert to his old self.
I cannot thank Felix enough. He has opened a new world for my son. I truly believe that one has to want to change in order for hypnotherapy to work. My son and I just want everyone to know that there is hope! "
Here's a clip of the aftermath of his session with Felix:
Zach also made the news in Canada
Nicky Eccles
"Just home from London, long day and absolutely shattered but worth every second and every penny. After 12 years of being fobbed off by Doctors and numerous other health professionals over Jake's eating problems, one, 2 hour hypnotherapy session with Felix has changed everything and Jake can now look forward to actually enjoying his food rather than just eating to live.
Very proud of Jake and extremely impressed with Felix ... great day :D"
Hilary Orton
"I went with my 9 year old son today to see Felix. My son was excited and a bit scared beforehand. At the end of the session he tried tomato, red pepper, cucumber, sliced apple, Frosties in milk and strawberry yogurt. The first 4 were his choice , the final two were my suggestions and were somewhat outside his comfort zone. I had tears in my eyes seeing him eat 4 spoons of yogurt one after the other. He talked about his session all the way home and on and off all evening.
The thing he said over and over was "I am so happy! I am no longer afraid of trying new food".
We bought a few new things to try over the next few days, the first being fusilli pasta this evening. He ate about 7-8 spirals, for the first time ever. He experimented with plain, with cheddar and with ketchup. (Both of these additions being safe foods). It is lovely to see him so happy, it's as if a major weight has been lifted from his shoulders. In fact, we left Felix's practice in the middle of a massive downpour and neither he nor I were bothered as we waded (literally) through the water pouring down the road. We were laughing and happy! Both my boy and I realise that there is work ahead learning to eat new things, but the way is now open for that to happen.
Thank you so much Felix Economakis."
Pani Bundy (father of Sam 10yrs old)
"Yesterday my son, Sam, had a therapy session with Felix Economakis of the The Heath Therapies centre in London. We have been trying with Division of Responsibility to help his SED and have had positive but slow achievements. For Samuel this really has been a very successful day thanks to Felix's techniques and Sam's motivation. Since we met Felix at 11.30, by 12.30 Samuel had the confidence to actually try new food and in total he has added 10 new items to what he normally eats during that session!
I'm amazed at what has been achieved. 10 new foods is amazing for him.
Most of the time he'll gag and almost be sick - before new food generally didn't get past his lips. Today Sam confidently took a packed lunch to school, with 4 new items and a combination of 2 of them in a sandwich, which is unprecedented for him. The feedback from my wife this afternoon is that he ate all of it! Some food Samuel didn't like during the therapy, but the therapy isn't for making him like food but to help him try and eat putting the now past fears behind him. The big difference is he isn't worried about trying, and even food he didn't like he sometimes swallowed with a mouthful of water - but not any more, he tries it and even swallows food he says he doesn't like.
It worked for us. It might work for you.
I'll update how things go over the next few weeks. I believe the video was posted yesterday, but I'll post it again today in the comments. If you have questions from a parents perspective please ask. From one delighted and relieved parent!
Pani."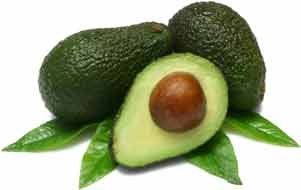 Ian Marsden - 33years old
"Wow! Just Wow!
Cant quite describe with words what yesterday was and what it meant to me and my small family as well! my wife, my kids and my friends are all so proud of me, most of them have creid tears of joy im told! lol! anyway, suffice to say it worked, and since 2.30 yesterday afternoon, i have tried 7 new things, without any panic, without any hyperventilating, without any thought! i cant explain what Felix did,but it worked! now i just need to let my tasterbuds get used to new things and see if i like anything, but the fact i can try new food is the breakthrough i needed! was a great day and i just cant thank Felix enough! The you tube video is in the comments in my last post, and will be in my favourites on there forever more! lol!
Thank you!"
Josh Speers - April 2014
Before the session Josh mentioned:
"The past 15 years I've seen x3 psychiatrists, x2 psychologists, x5 dieticians, an admission to the priory and countless of GP/doctor & hospital visits. It's amazing that none of these seem to work so I believe it's best to exhaust all available options!"
After our session Josh wrote
"Hi all! I promised an update on how my session with Felix went yesterday, so here it is! After the session finished, I was presented with my chosen foods. Bearing in mind I haven't eaten any fresh fruit or vegetables in 15 years, trying a cucumber was a very big deal for me. However, without any hesitation at all, no anxiety or fear, I was able to pick up the cucumber and chew it, and then swallow it. I was seriously in disbelief at myself. Even better so, I actually enjoyed the taste of it!
I then went on to taste the banana. Now, again I felt more confident trying this, however when I put it into my mouth, I did gag a little but before hand where I may have had a panic attack, or freaked out completely, at my own pace I was able to chew it and then swallow it!
This sounds crazy but just being able to actually take a 'non-safe' food and be able to actually swallow it felt amazing! I then went on to sample other foods and then closing it off, I sampled tomato sauce (which has always been my biggest fear!). No hesitation at all I was able to put some onto my finger and taste it - it's delicious!
It's incredible in that whilst during some foods there is still slight hesitation, I feel like I have the power and control over my mind to not spit out food, gag or panic. I at my own pace felt at ease trying foods that I haven't eaten in 15 years because I've been absolutely terrified to!
So to celebrate, me and my mate went over to Nando's! I felt no anxiety or dread at all about going to a restaurant. I ordered a chicken breast fillet burger (medium spice), with chips and garlic bread. When the food was presented, I didn't feel nervous or anxious at all. I had tomato ketchup with my chips, tried the garlic bread (delicious!) and then came the burger. I may have pushed myself too much with this has it was jam packed with flavours, but I was able to take a few bites out of it without freaking out (there is one past incident where I tried breaded chicken in a restaurant, and because it had spice on it I had a massive freak out and refused to eat anymore of it). Even though I wasn't keen on the burger itself, I was able to actually sample it which is a massive personal achievement for me.The greatest satisfaction from being able to eat at Nando's? Well, it was being able to have a conversation with the waiter who came to ask how my meal was. I told him that "it was nice but unfortunately the burger was too spicy for me" to which he said "ah it can be for some people, try it with lemon and herb next time!" to which I definitely am looking forward to! I haven't ruled burgers out at all which is something I would have done, which again is an even more amazing achievement. People have been asking how I feel and to be honest, I feel absolutely normal and unchanged. The thought of not being able to try food feels as if it is a distant memory. I'm looking forward to sampling more things, finding out what I like and then hopefully learn how to cook!
So yes, anyone ... considering this, DEFINITELY do so. Felix is an absolute genius and I cannot thank him enough! "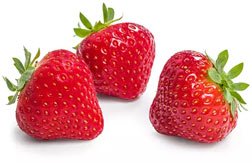 Sarah Howell (mother of Mathew)
"Dear Felix
I can't thank you enough for the session with Matthew (aged 10) on Saturday. …
Matthew continues to do well and we are just astounded. After all of the doctors, dieticians, psychologists we have seen in the past, we still can't believe that in one session, he has made so much progress. Since the age of 18 months, Matthew's diet has consisted of – bread, butter, cheese, yogurts, dry pasta, cheese and tomato pizza, plain biscuits, crisps, milk and water. As you can imagine, we have tried all of the techniques we could possibly think of to try to expand the range but without any success. Even the last professional to work with him gave up after several months with the advice of "just let him eat what he wants to eat, he'll grow out of it, there's nothing more we can do." So, to witness Matthew eating blueberries, melon, pineapple, apple, clementine and a ham sandwich at the end of your session was simply overwhelming.
On Sunday he tried bacon, jam on toast, a cup of tea and a butterscotch biscuit. I can't say he actually liked any of them but the fear to put something new in his mouth has gone. He then asked if I could cook some dinners this week so that he can start to try different parts of a roast dinner as his goal is to eat Christmas dinner for the first time ever. So, last night he ate chicken, mashed potato and Yorkshire pudding all with gravy! I had only put small samples onto a tea plate as we are aiming to build it up slowly and we realise that this is going to be a gradual process. He wasn't too keen on the mashed potato but asked for more chicken and more Yorkshire pudding which he said he really liked! My husband actually cried at the dinner table as he just couldn't believe what he was seeing and said that if he eats a Christmas dinner it will be the best Christmas present we could ever wish for.
This has been truly life-changing – not just for Matthew, but for all of us really as it has opened up the opportunities to go to so many more places without us worrying if Matthew can be catered for – restaurants, holidays – our options are much wider now. The 600 mile round trip to meet you was invaluable.
We have a very happy little boy and we owe all of this to you.
THANK YOU!
And to anyone reading this with similar problems or as a parent of a child with SED I would sincerely recommend a session with Felix Economakis– go for it – you won't regret it!"
Ase Gunstrom
"I just want to personally thank Felix Economakis for treatment and the knowledge he bestowed upon me. I decided to personally wait to see if treatment was beneficial. I received treatment approximately one month ago and since then, I have tried about 70+ new things. It is still tough to find things that I enjoy (as everything is just extreme/new on the taste buds), but, hey, at least I'm trying/eating things I have never dreamed of eating. Felix is a very knowledgeable person about SED and I recommend him to anyone who is seeking treatment. *Also, as a word of advice, it is very beneficial to have someone there who will help push you to try new foods. Otherwise, you will just resort back to your safe foods. Thank you for everything Felix!"
Robert Faiclough
"It is difficult to convey the impact that our session has had on my life. When we left you that afternoon, I bought a croissant and ate it on the way to the tube – it was the first time in my life that I had one and I never knew they tasted so good! Since then, there have been many first's. Valentine's Day was the first time time I ate a steak, first time I had a 3 course meal, first time I went to a proper restaurant and first time I finished before Steven… I'm not ashamed to say that I was very tearful at the end of the evening! None of this would have been possible without our session and I'm truly grateful. Both of us have recommended your services to friends that we thought may benefit from seeing you. Please feel free to use my comments as a testimonial."
Vicky Millar 
"Hi Felix, Just thought I would send you an email to give you a little update on my progress since my last email I sent you following my session with you for the first time. You will be pleased to know that I am still making progress day by day and I am literally a different girl to the one you met last year. I would just like to thank you again from the bottom of my heart for those two hours that you spent with me. I still don't know what you did but whatever it was, it has changed my life completely. I am eating so much better, I am trying different foods still and there is a bit more variety to the foods I am eating. Instead of eating certain brands of foods or just certain foods like I was before because they were my 'safe' foods, I don't see food as being safe or dangerous to me any more. The fear of eating certain foods has gone, I still haven't tried chicken yet but I will get there! I think with time that one will be the hardest one to break but I haven't forgotten about it. Since my first session with you, my weight has gone up and up and I have put on a whole stone
since this day. I was 7 stone 2lbs the day I came for my session with you, I am now 8 stone 2lbs so I am very, very happy I have finally reached my 8 stone goal of four years. I used to shut myself away from the outside world, avoiding going out with friends and having a good time because my confidence was so low and I hated my body image and was worried about what other people would think of me. I am now going out every weekend with friends to a club or pub and having a great time. The first time I went out I felt anxious but now I have been out three or four more times I absolutely love it and I am completely comfortable with going out now. I am not worried about what other people think of me, I love my body image now and I am even getting positive comments from people on how I look which is a really good feeling and boosts my confidence even more. Last weekend, my parents were away for the weekend and I actually really fancied a roast dinner but because I couldn't cook one myself, I went into my local town on my own and had a roast dinner in Wetherspoons and it was lovely. I would not have done that a year ago, so it just shows how far I have come since then."

Testimonials for Skype Sessions
Jaren Kinnaird
"I just want to personally thank Felix Economakis for treatment and the knowledge he bestowed upon me. I decided to personally wait to see if treatment was beneficial. I received treatment approximately one month ago and since then, I have tried about 70+ new things. It is still tough to find things that I enjoy (as everything is just extreme/new on the taste buds), but, hey, at least I'm trying/eating things I have never dreamed of eating. Felix is a very knowledgeable person about SED and I recommend him to anyone who is seeking treatment. *Also, as a word of advice, it is very beneficial to have someone there who will help push you to try new foods. Otherwise, you will just resort back to your safe foods. Thank you for everything Felix!"
Kathy Furey Willmont
"I also did a skype session a week ago with Felix with great results. There is nothing to lose and everything to gain....give a try."
Debbie MciLwraith
"Just returned home to Northern Ireland after seeing Felix Economakis in London on Saturday. I was really sceptical but thought I would give it a go anyway. I couldn't believe I tried (and ate) a few foods at the deli. I expected this to wear off anytime so went elsewhere for different things to try and by the end of the day had tried lots of different fruits and vegetables. Woke the next day and thought the fear would be back but day 4 now and just spent a fortune at the supermarket on things I have never tasted. I have tried about 30 new foods some I like, some I don't and some I could learn to like. I never thought I could change my eating habits certainly not this quickly and to anyone who wants to change I cannot recommend Felix enough!"
Ase Grundstrom - March 2014
"...my daugther (13) had a really good experience with Felix and are now trying out different things without the fear and anxiety she had before. There are a lot of "dont likes" still, but she is definietly on her way to changing."
Melinda Gleissner
"This may or may not be appropriate but Felix Economakis, I just have to say, I think you are amazing! I asked my son if we could stop at a BBQ yesterday because I hadn't eaten and needed some warm meat. He said, "oh good, I love how it smells there." When we got there, he said, "Mum, that's it, what is it that smells so good?" He never would have volunteered this information before. I have hope. I should explain, my son has not had hypnotherapy as of yet but we did Skype with Felix. My son is the type who needs to think things through and warm up to things. Felix did an excellent job of explaining the process, answering my son's questions and gaining his trust. I'll keep you updated but would highly recommend making an appointment with him if you are able. He truly understands."
Kirsty Campbell
"Well, I visited Felix Economakis today. It was a very weird session, but good. He is very clever and after the session, I ate salad-lettuce, tomato, cucumber, avacado, sun dried tomato, orange and drank cranberry juice. WOW omg I cannot believe it thank you sooo much Felix"
Joseph Owen
"I still can't quite believe that's me (commenting on a video clip of session), I'm determined to keep it up. I've tried beans & vegetable soup since I get home. I'm not liking it all and it's going to take time but I've honestly eaten more variety today than I have in my whole life. Thank you for today Felix.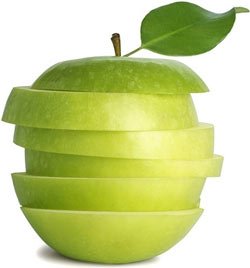 [and then a day later] "I saw Felix yesterday, I've eaten more different foods since yesterday than in the last 30 years. Every meal I've had today I've tried something new. I would never have done this before. I'm not enjoying the new food but I'm not scared to try it, of course I'd rather have one of my safe foods but all the time the fear isn't there I'm going to keep pushing myself"
Gail Lamb
"When Dean was first talking to Felix on Skype, I was at the door listening. My initial reaction was "Finally, someone who REALLY, REALLY understand what Dean is going through". So worth the money!!!"
Tabitha Farrant
"Hi all, I thought I would write an update post as it has been 2 weeks since I saw Felix in London.
When re-watching the video of myself that Felix took when I was trying the food, I realised that my reaction didn't seem particularly excited or happy (although my mum's reaction in the background was the complete opposite). It had been a long and draining weekend for me and I was so nervous the entire drive to London that I was feeling physically sick. My family also had an emotional and draining day the day before this, so I think it was just all a lot to take in. I think as well I was more in shock at what I was doing to actually appreciate that I was eating food I would always refuse to go near. It probably took a good 24 hours before it all began to sink in.
So since my session with Felix I have tried at least 2 new foods every day. That same night I went home and had the same meal as my family, which was the first time in my entire life I had been able to do this. I've tried loads of different fruits and I've been eating more vegetables than my sister! I've tried a number of different meats too.
Yesterday we travelled down to see some family and we went out to a restaurant for a meal (first time since the session I have eaten out). I didn't even think about looking up the menu online before going! We got there, I calmly picked out something to eat just like everyone else did. In fact, it was actually harder because there were a number of things on there I wanted to try! I chose a beef lasagne and enjoyed it! I loved the flavour but struggled occasionally with the texture but I still managed to eat most of it and look normal whilst doing so!
I believe my main fear has always been more of textures than anything else and I find the more I'm trying the easier these new textures are becoming. In 2 weeks I've tried far more than my entire life time, and this would not have been possible without my session with Felix. I'm slowly but surely beginning to enjoy food!"
Georgia Everest, 16yrs old
"Hi people – I've had SED since i was 4ish, and i'm 15 now. I went to see Felix a few weeks ago and just… wow! Before I had been so worried about life because I would have had so many social and health issues, and now they're all gone! I burst out laughing just thinking of all the new things I can now try! In short, I cannot recommend Felix Economakis's treatment enough!"
Helen Everest
"Hi!
I'm Georgia Everest's mum and I just wanted to add to what Georgia has said.  I'm still rather shell-shocked every time Georgia tries a new food which is every day now. For the last 10 years, if I tried to encourage Georgia to try something, she would would run from the room in a blind panic.  She didn't have 7 different meals and I had gone beyond tearing my hair out in to a fatalistic acceptance stage.  We'd tried all sorts of routes to get help, via the NHS and privately but unfortunately with no positive impact.  The worst experience was being told I was "an over-protective parent of a fussy teenager" and they couldn't see what I was worrying about! My husband is also a selective eater but at least the few foods he eats are relatively healthy, whereas Georgia's foods were largely processed and lacking in nutritional balance with too many carbs and not enough protein.  Seeing the horribly negative impact his eating has had on my husband's life, I was so sad for Georgia because I knew the troubles she was going to face as she grew up.
BUT, a few weeks ago, she mentioned to me that she'd seen information about Felix on the internet. I looked him up immediately, read some of the testimonials, and called to arrange an appointment. Georgia was keen to go as she'd really started to feel the social impact of her problem with friends at school and things like school trips. We saw Felix 2 weeks ago and I had to control myself from leaping about when Georgia sat up from the hypnosis and promptly ate some apple, nectarine, yoghurt and nuts without a murmur – all foods she would never have been able to try before.  On the drive home, I asked her what she'd like for tea when we got home, expecting she'd want one of her standard meals after such an exciting day, but she said "I don't know whether to try chicken curry or a bacon sandwich".  At this point, I burst in to tears of happiness and we were huigging while driving round the North Circular! So thank you Felix.  I don't understand how it works, but the fear has gone for Georgia and 2 weeks on she is very excited about this amazing change to her life."
Sheree Tuvey
January 2016
"Growing up I knew I had issues with food. I knew I wasn't "normal". I knew there was something wrong with me when I would end up in tears after trying to take a bite out of a strawberry. And my hands would shake and then I would just about manage to bite it and immediately gag and almost vomit. 23 years of doctors, psychotherapists, nutritionists, anxiety counsellers, group therapies, cognital behavioural therapies, hypnotherapy. 23 years of being told I was just fussy, I was being stubborn, I could eat If I wanted to. 23 years of blood tests, hospital appointments, doctors appointments, and tablets. Then through the power of the internet I found others like me! I wasn't alone. And there was a name for it! Selective Eating Disorder. That alone was amazing! Then I found out about another hypnotherapist. One who specialised in SED. One who had been on tv programmes helping people the same as me. He was expensive obviously. And I was scared but I booked an appointment. One year ago today I had that appointment. And I have never looked back. I can finally eat a strawberry without breaking down! My life has literally changed. I have a long way to go but in the last year my diet has changed more than in the first 23 years. Felix, I literally cannot thank you enough. You have succeeded were many many others have not and changed my life. Xx And I could finally sit down to a Christmas dinner!"
Contact me today, and let's fix your selective eating disorder.